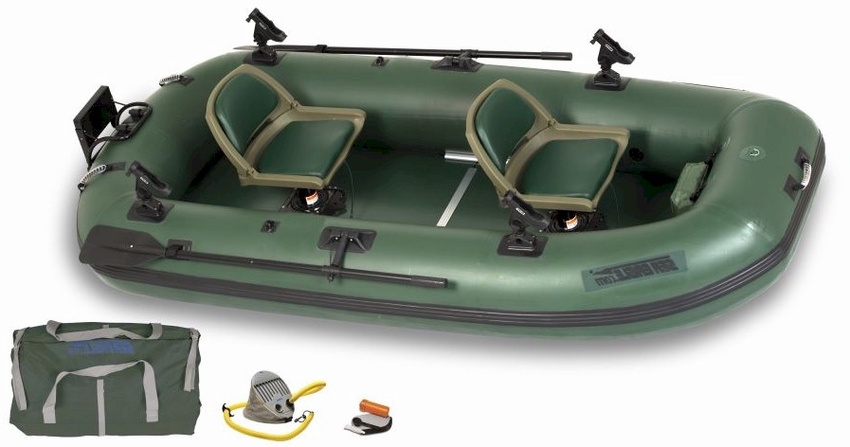 Stealth Stalker 10 Inflatable Pro Package
Product Description
---
The Hunter Green Stealth Stalker 10 is a new kind of fishing boat equipped for use in various fishing conditions... on rivers, lakes, bays...in calm or rough weather. Comfortable for two, easily handled by one!

This roomy, portable, light weight boat features a fully enclosed hull for use on almost any body of water. Wide sectional floorboards provide plenty of fishing space and a conveniently located stow bag makes for easy access.

The NEW Hunter Green Stealth Stalker 10 is a stealthy inflatable boat that's perfect for Fishing or Hunting. Lightweight and portable it goes anywhere and sets up in under 15 minutes!

Utilizing a round-hull configuration with an inside cockpit this enclosed boat gives anglers a safe secure feeling while fishing in calm or rough seas. A truly stable and functional fishing craft that can be used in a wide range of fishing and water conditions.